See Shop for Scout Stuff  or purchase second hand.
Requirements:
Pants, socks, shoes: any CSA approved items 

Neckerchief: provided by the Pack!

                                          

Belt: Official blue cub scout belt to display Adventure Belt Loops earned provided by the Pack!

 

Shirt:

Tigers, Wolves, Bears: 

Blue Cub Scout uniform shirt
Most boys order short sleeves and layer a long sleeve shirt underneath in the winter. 
Purchase a larger size, so he can grow into it!
Webelos m

ay wear either:

Blue Cub Scout shirt

OR Tan Boy Scout shirt and the "Colors"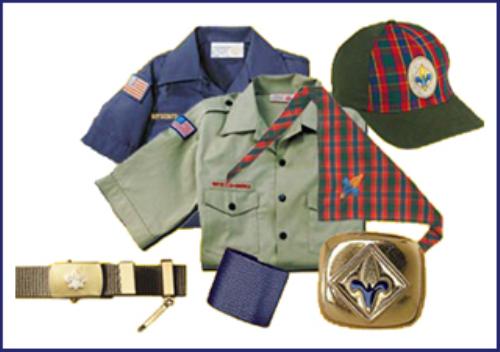 Patches:

Southern Shores Field Service Council Patch
Den Patch with corresponding Numeral ex. "Den 5" all on one patch
Scouting World Crest Patch



See Official Insignia Guide for placement

Optional:
Official Cub Scout Hat that matches Rank

Neckerchief Slide that matches Rank

Olive belt for Webelos (but be aware that it is too wide to display Adventure Belt Loops)